S/HE CALL FOR ENTRY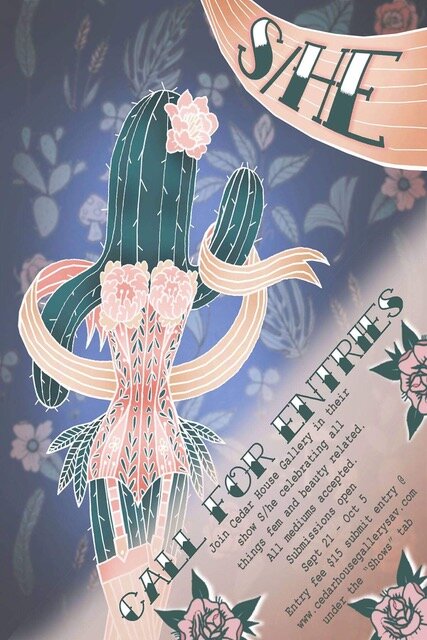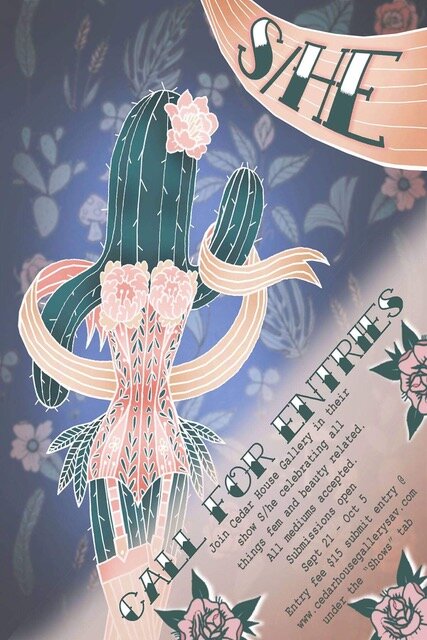 S/HE CALL FOR ENTRY
S/he is a curated show celebrating any and all things fem or beauty related. Showing in tandem to Shaye Garrigan's "The Rest is All Drag". All mediums accepted.
Submissions by: October 6th
Send up to 8 images to CedarHouseGallerySav@gmail.com
Requirements:
Artist Name

Title(s)

Medium

price(s)

Image(s) - jpegs

Measurements in inches of framed or ready to hang gallery appropriate work (canvas, stand-offs, wall mounts, sculpture, etc…)
*If you are accepted you will receive an email notifying you which image(s) have been selected and will be expected to bring the artwork to Cedar House Gallery before October 10th.
Exhibition dates: Oct 18th-November 1st
Show: November 1st 5pm and 9pm